A FEW WORDS ABOUT THE DRACO NON-DESTRUCTIVE TESTING LABORATORY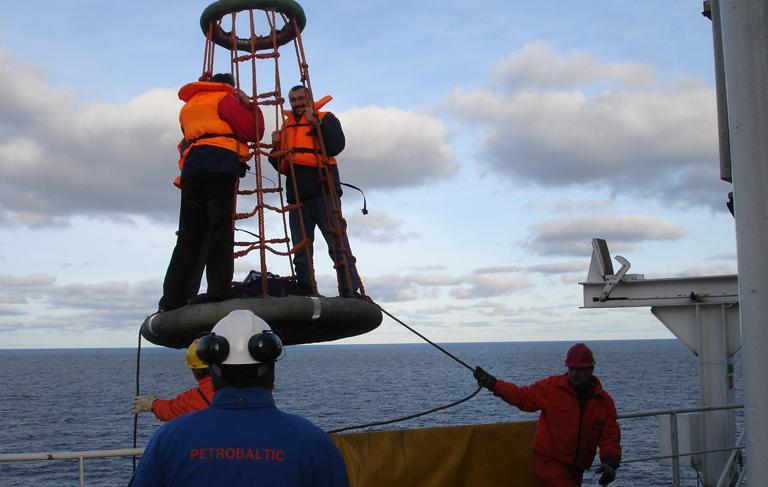 Przedsiębiorstwo Specjalistyczne DRACO was established in 1990 in Gdansk. We have been constantly specializing in non-destructive testing and assessment of steel structures over these 30 years. With the experience gained over the years, the range of testing methods we apply on a daily basis has been constantly developing. We employ experienced NDT operators who are certified according to the ISO 9712 standard and have internationally recognized second and third degree certificates. Many of them also work with rope access, which allows us to provide services in narrow sectors. We work with certified modern equipment that meets the highest standards set by the demanding market.
Our services are characterized by high quality supported by the implemented Integrated Quality Management System:
ISO 9001:2015,
ISO 14001:2015,
ISO 45001:2018,
ISO/IEC 17025:2018.
We also have national and international recognition from Classification Societies:
Urząd Dozoru Technicznego [Office of Technical Inspection] (UDT),
Polski Rejestr Statków [Polish Register of Shipping] (PRS),
Instytut Badawczy Dróg i Mostów [Road and Bridge Research Institute] (IBDiM)
Det Norske Veritas / Germanischer Lloyd (DNV-GL),
American Bureau of Shipping (ABS),
Lloyd's Register of Shipping (LRS),
Bureau Veritas (BV),
Registro Italiano Navale (RINA).
We are always flexible and open to suggestions from our partners, ready to work in any area. We work all over the country either from land, water or air. At the Client's request, we also work at night and on holidays.
We invite for cooperation!